Sunday 6th December. Ride to Compton and then Runcton for Christmas Lunch
On the way to the start of the ride today I made a diversion to inspect the new cycle bridge over the A27 for the Selsey Road. It is a better design than the usual rectangular construction but nowhere near enough to justify the hyperbole used by the Mayor of Chichester when he opened it. As a bridge apparently designed for cycling it also has cyclists dismount signs though I did not notice them. Its fatal flaw is to dump cyclists on to the busy Selsey road with no sign of a cycle path to make it anywhere near safe.
The weather forecast
today was very poor but in the end it was only patchy light drizzle and dry most of the morning.
Just 3 of us met at Chichester Cross, myself, Sam and Bob, John Maxim was there as well but left us soon afterwards to head for Rowlands Castle. There were 18 in all for the Christmas lunch later at Runcton.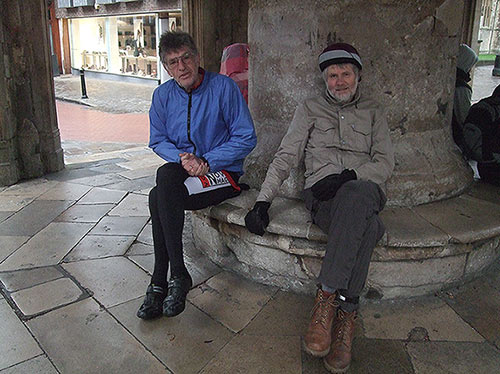 We headed out via the Centurion Way, West Stoke and Funtington. I took a route straight to Compton on the valley road via West Marden. On this road we even had a very brief spell of sunshine which I managed to record before it disappeared for the rest of the day.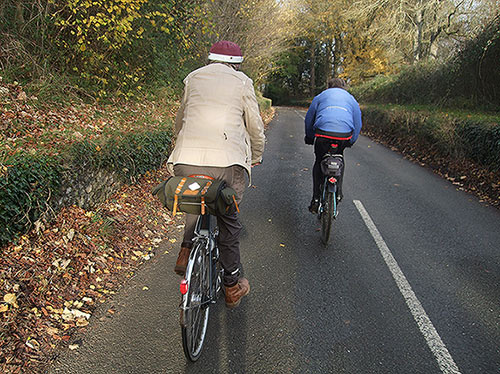 We stopped at Compton Village Tea Rooms for 11s, well 10s really as we were first arrivals at about 10.00.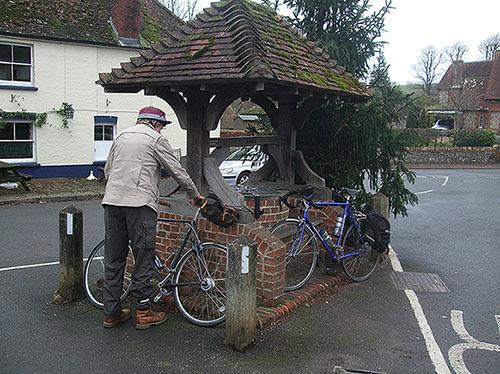 Then it was across to Findchdean starting with a climb. By this time we were being overtaken by fast cyclists riding the pessimistically named Fontwell Freeze Sportive. They were on the "Epic" route apparently though only 64 miles.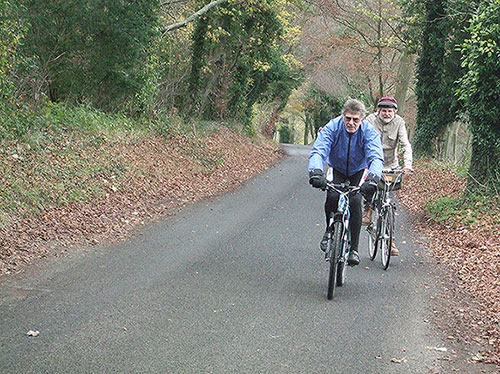 Then it was on via Rowlands Castle and back to Chichester on the South Coast Cycleroute via Westbourne and Woodmancote.
At Runcton we settled in to a long (3 hours) 3 course Christmas lunch. Harvey and Avryl came direct by bike with the rest coming by car.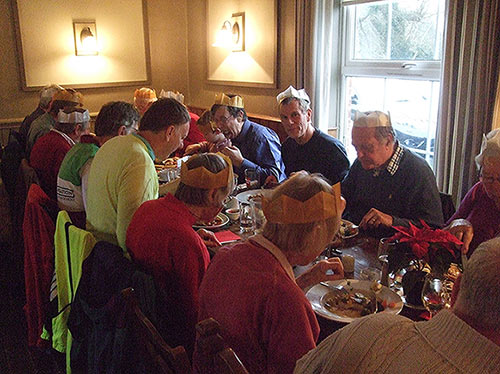 Return milage to Chichester was about 33. My mileage from Pagham was 40.
My latest picture to be processed was taken last month at The Strand.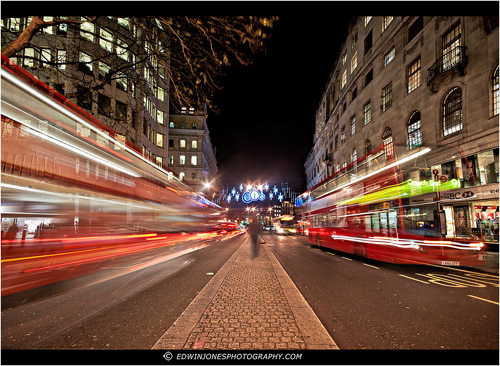 For a larger picture and more details see https://www.flickr.com/photos/edwinjones/23121215399/in/dateposted-public/
Edwin
Posted by RideLeader at 18:29 GMT
Updated: Sunday, 6 December 2015 18:37 GMT