Sunday 29th November. Ride to Barnes Green, Nr Billingshurst
The weather today was dark clouds and windy over 30mph SW but unlike yesterday it stayed dry. Temperatures were mild compared with last Sunday reaching 13C.
Colin was the leader and he was joined for the 9.00am start from Walberton by myself, Anne and Mike.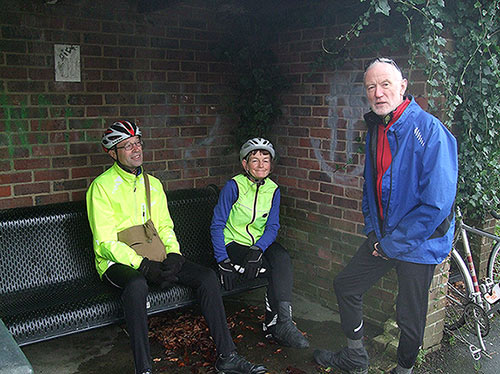 A lot of the mornings ride had the benefit of a tailwind and we headed out via Madehurst and then a fast descent of Bury Hill. Then it was lanes via West Burton and on to Fittleworth. We then started on the regular route towards Brinkwells Hill but turned off at the base on lanes in the direction of Little Bognor. These lanes are so much off our regular routes that I it was only the second time for me in 20 years, the last time being when I led a ride that way 2 months ago. The lanes were beautiful and quiet with a mix of downland and woods and a fair bit of climbing. We came out at the top of the road towards Kirdford at Flexham Park. The ride today was quite notable for a mix of mud and fallen leaves.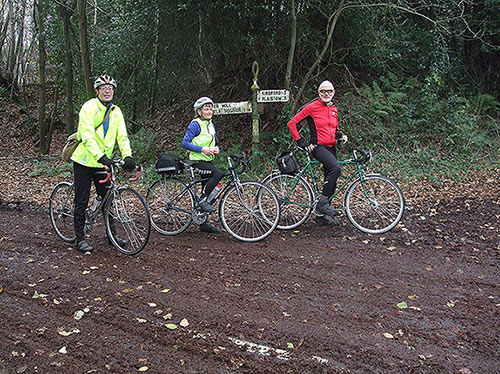 Then a long downhill to Kirdford and elevenses at Kirdford Village Stores Cafe. We took up one of the only 2 tables inside with another group of cyclists arriving to take the other table, possibly more of a summer venue.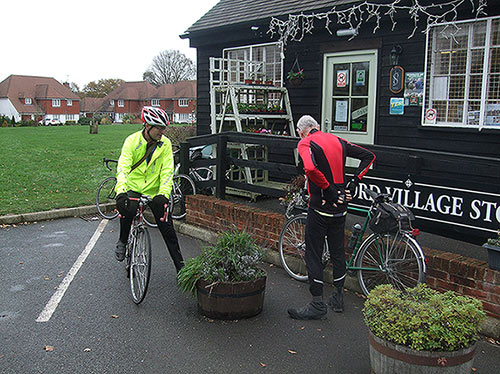 We headed on via Wisborough Green and Billingshurst and lanes to Barnes Green for lunch. We had sandwiches on a bench behind the village hall before adjourning to the Cafe Stop at Sumners Pond, Barnes Green for hot drinks. 2 stoves provided a considerable amount of warmth while the trees shook in the wind outside.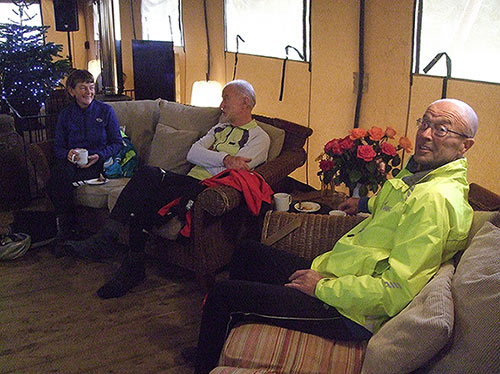 The return ride was via West Chiltington, Wiggonholt, Coldwaltham and up Duncton Hill. I decided to opt out of a long ride home into the teeth of a gale and let the train take the strain from Billingshurst. In Bognor I briefly went past the seafront before diverting inland and saw the waves at high tide were pounding the pier at 2.00pm.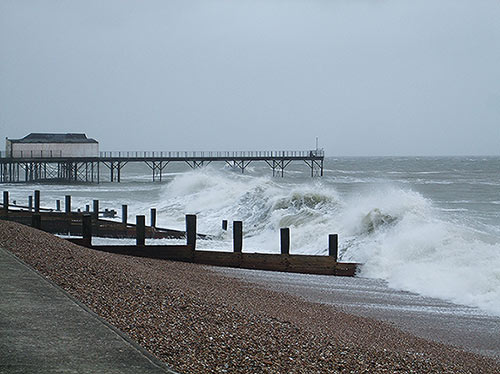 My mileage from Pagham was 48.
Last Monday I took a day trip up to London for a few pictures. These included the following which is the spiral stairs of the LSE Library. This is not open to the public so I got permission in advance.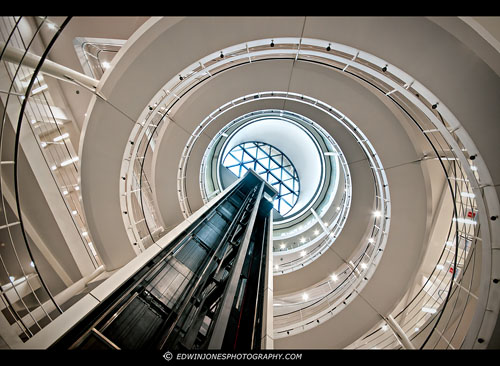 For a larger picture and more details see https://www.flickr.com/photos/edwinjones/23341818805/in/dateposted-public/
The next one is a night view looking down Whitehall towards Big Ben with Buses passing each side.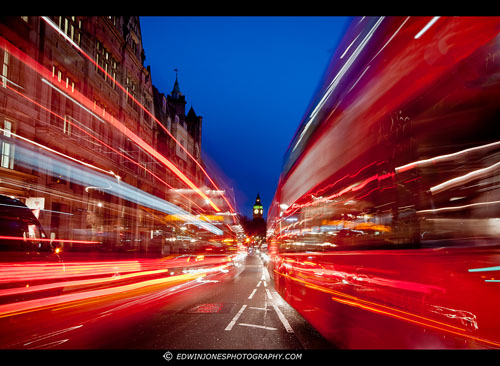 For a larger picture and more details see https://www.flickr.com/photos/edwinjones/22905434359/in/dateposted-public/
Edwin
Posted by RideLeader at 16:07 GMT