Sturday 10 May - Chichester Library to Tangmere Aviation Museum

I led this ride in place of Phillippa, who was indisposed.

We had no rain today, nor was any forecast, but we did have to contend with a very stong South Westerly wind, around 30mph and gusting to 47mph, making Westbound cycling very challenging, probably the strongest wind I have cycled any distance in. Fortunately, from Chichester the route was almost entirely on a Eastward heading, meaning the wind was behind us.

There were 8 of us at the start point - myself, Debbie, Julian, Carol, Steve, Bob, Liz, and Russ.

We took a back street route around Chichester to arrive at Madgwick Lane in Westhampnett. Then it was up past Goodwood and the Rolls Royce factory turning down narrow lanes through Streetington and Waterbeach to Halnaker. As we passed through Boxgrove we had time for a short stop at Boxgrove Priory where we inspected both the ruins and the still used Priory Church.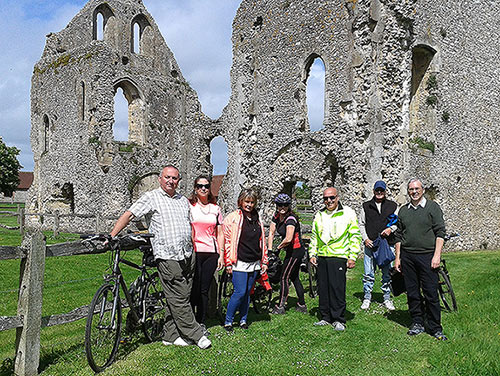 From Boxgrove we took the 1/4 mile long bridge crossing of the A27 and straight into Tangmere and the Aviation Museum.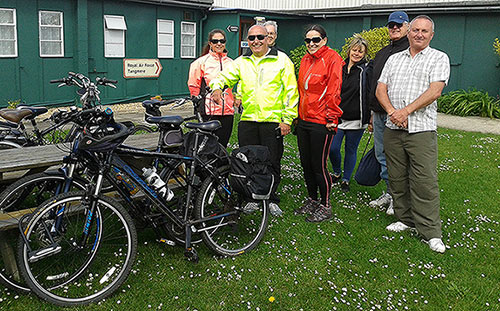 .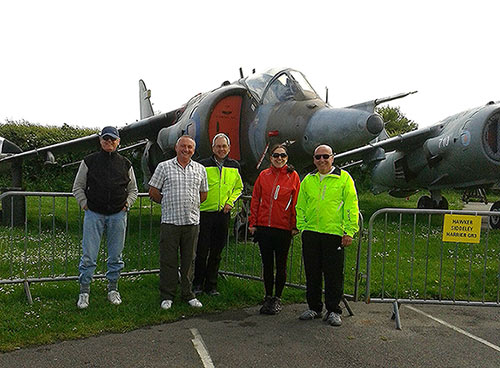 For the return ride, Russ headed off back to Rustington whilst Julian, Carol, steve, Bob & Liz battled the wind and the Tangmere Strait back to Chichester. Debbie and I took advantage of a tail wind to return direct to Bognor via Oving and Colworth.

The round trip mileage to and from Chichester would have been about 14. I clocked up 20.4 by the time i reached home.

Graham
Posted by RideLeader at 21:31 BST