Sunday 10 July. Long Ride. Ride to The Hampshire Bowman, Dundridge Nr Bishops Waltham
First a few more HDR pictures from the Loire. These are again of the great Chateau at Chambord. The first one below is of a lavishly appointed bedroom.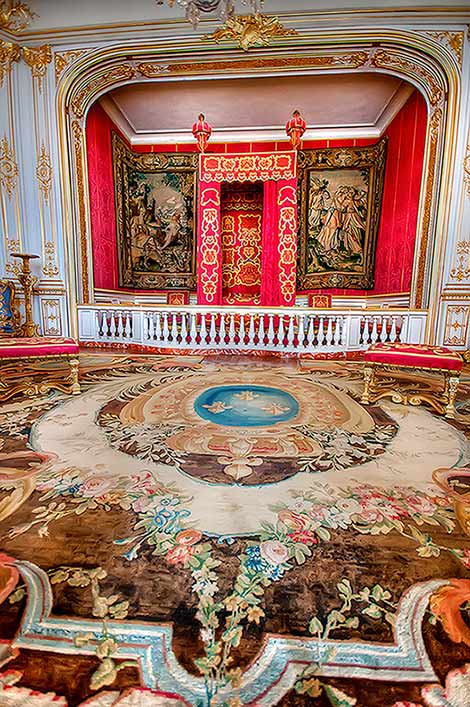 The picture below is of one of the upper floor Hallways leading to the central staircase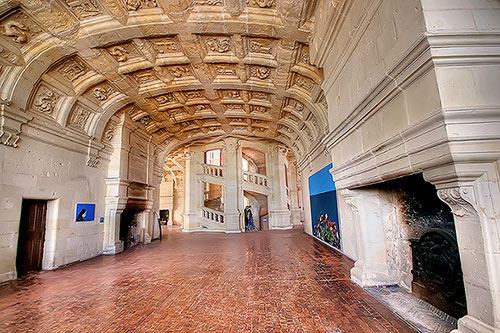 There were 2 rides today, one to Hayling Island and this ride to Dundridge.
We had an early start at 9.00 at Chichester Cross. I was the leader and I was joined at the Cross by Colin, Sam and Mandy. Jeff joined us at elevenses making 5 out on the ride. Any passing showers missed us and we had a dry day with warm sunny intervals.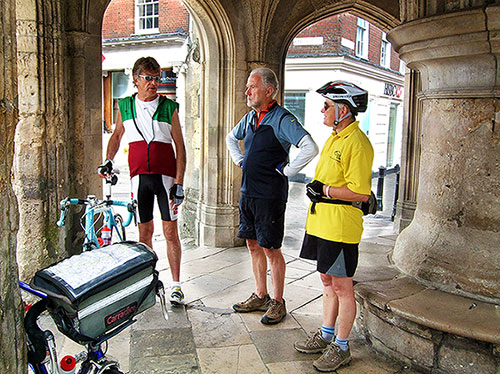 The ride out was the usual route along Clay lane and on via Woodmancote to Rowlands Castle. Then it was Finchdean and Charlton to stop for elevenses at Queen Elizabeth Country Park. Sam was out on his all Carbon super lightweight bike which he calls his poser bike. Due to illness he has not used this much since he bought it 3 years ago.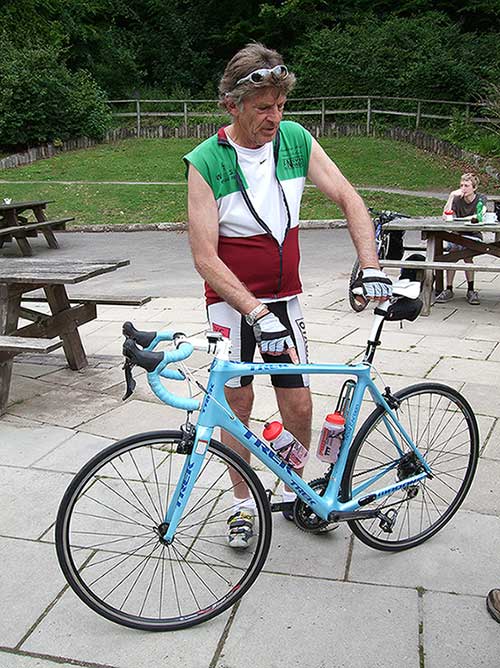 We continued on convoluted Hampshire lanes to Dundridge arriving good and early at about 12.10 The Pub has a good sized garden at the back though prices are fairly dear. After lunch Jeff gave us a demonstration of his Airnimal bikes folding capabilities.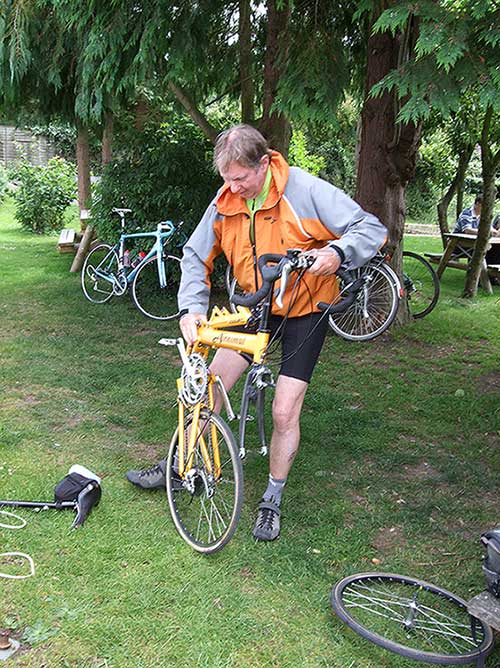 Lunch was followed immediately by a sharp climb through the woods. Then it was lanes across to Soberton Heath and Hambledon. From here there is a steep climb on a nice little lane. Mandy and her husband have been staying in Sussex temporarily. In a few days they return home so this was Mandy's last ride with us. I took her picture coming up and at the top she asked if I was able to edit it to make it look like she was going faster. Pleased to oblige so below is Mandy zooming up the hill.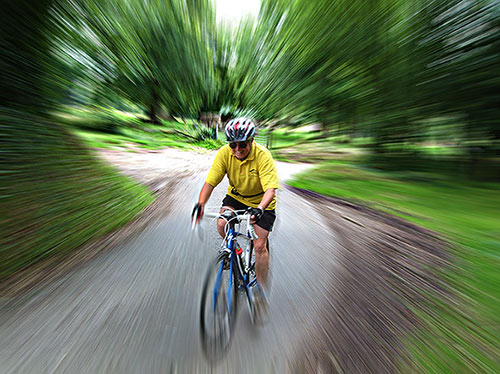 We continued with more lanes and a sharp climb at Cathrington. Then it was via Horndean to Rowlands Castle for tea. We returned to Chichester via West Stoke.
Mileage from and back to Chichester was 58. My mileage for the day was 69.
Edwin
Posted by RideLeader at 20:58 BST