Sunday 3rd July. Two Weald Rides from Wisborough Green.
Sunday 3rd July. Two Weald Rides from Wisborough Green.
I did a bit more processing of Chateau pictures during the week. This time it was the turn of Chambord located in woodland south of Blois. We had approached it on a long cyclepath through the woods. It is the largest Chateau on the Loire and was built as a "Hunting Lodge" for the King.
The picture below is a distance shot across a lake in front of the Chateau.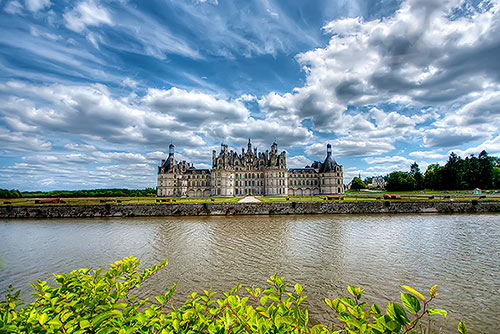 The picture below was taken looking up inside the central double helix staircase. 3 exposures have been combined as an HDR to get more detail in the darker lower part.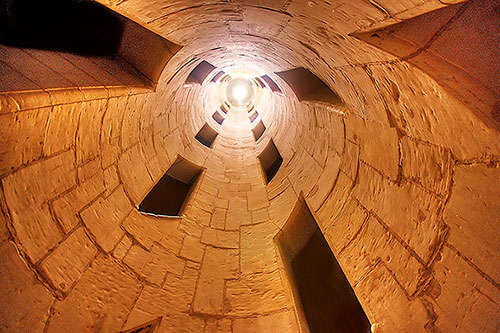 On Thursday evening I was feeling a little under the weather and not feeling up to the Time Trial on the Hilly course via Whiteways Lodge. Instead I rode to Slindon and took pictures of the Riders coming up the hill to the Spur. The picture was originally sharp but has been edited in Photoshop to produce an artificial Zoom Burst effect.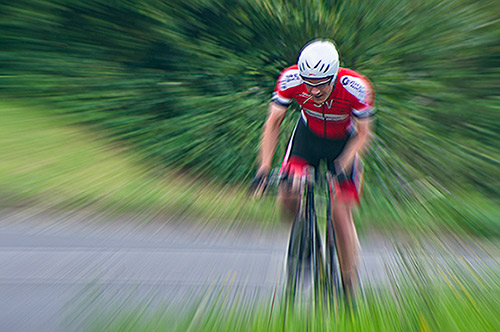 Todays ride was meeting at Wisborough Green and doing a choice of four 25 mile loops. This was a DA Event organised by Horsham Section and with riders from Arun Adur, Horsham Crawley and our Section there were 18 out on the day altogether. From our Section there was myself, Colin, Anne, Roger and Alan and Liz. Weather was great, warm with clear blue skies and light winds.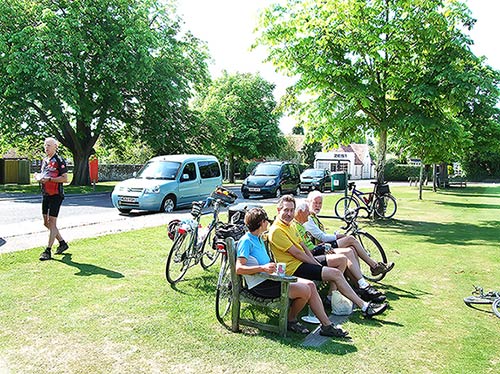 Colin, Anne, Roger and I went on the eastern loop. Alan and Liz arrived later and did the Northern loop.
Our ride to the East took in Shipley and Southwater. While in Southwater I spotted these Cycle Sculptures and decided to add my Mercian.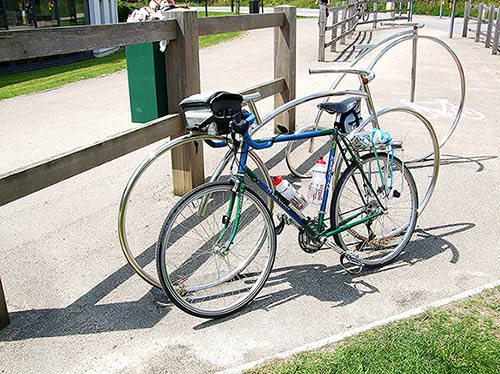 After a picnic lunch back at Wisborough Green I rode back to Billingshurst to take the train home. Colin and Anne headed off on another loop to the North.
My mileage for the day was 41.
Edwin
Posted by RideLeader at 16:54 BST