Lanzarote. Week to 5th February
Weather this week was a little mixed. It was dry but still cloudier than normal and windy especially midweek when winds got up to 40mph. The bike stays indoors when it gets that strong. Temperatures were down in the first part of the week, only 19C! By Friday and today it was back to normal, sunny and warm, lighter winds and 21C.
On Monday I had a good ride round the Lava Fields passing the entrance to the National Park and riding bordered by Lava and Volcanoes. The picture below was taken with my compact and then enhanced a little in Photoshop.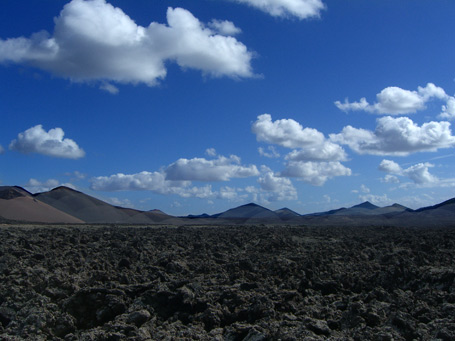 I did not take so many HDR pictures this week (3 pictures at different exposures combined for a wider range of light). The picture below was taken last week in Yaiza Church and only recently processed.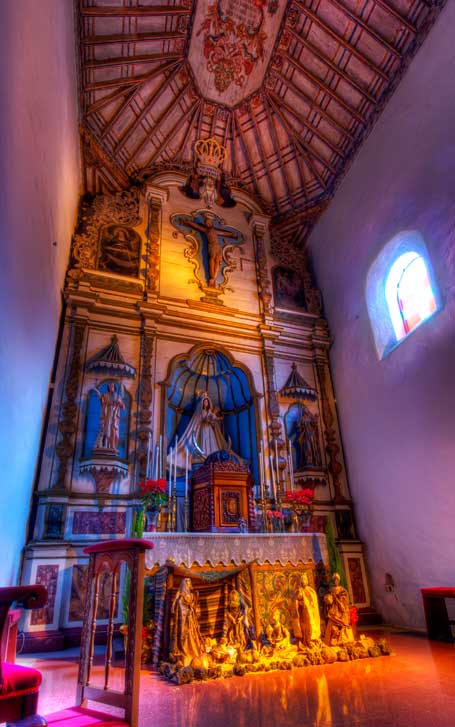 One advantage of more clouds in the sky is more dramatic sunsets. The picture below was an HDR picture taken Thursday.
Friday I had my longest ride of the week of 56 miles. First up to the main Plateau at 1000ft. Then on to Teguise and a further climb to 2000ft to the mountains above Haria. After a Cafe stop at the top it was down a series of hairpins and then a descent down a twisting byroad to sea level. Then it was on to Costa Teguise and a stop at the beach for a late picnic lunch. Then it was back on a cyclepath and costal roads to Arrecife. The picture below was taken on Arrecife Prom.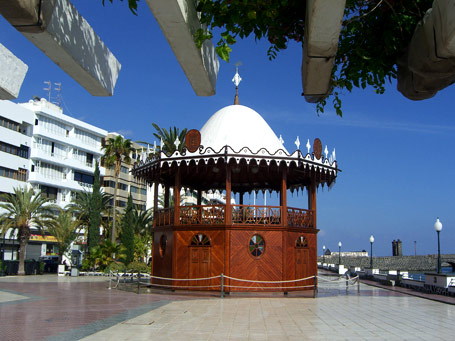 Then it was back to Puerto del Carmen on the coastal Cyclepath and a stop for an Italian Ice Cream.
Mileage this week was 110.
Edwin
Posted by RideLeader at 17:12 GMT