Lanzarote Week to Saturday 15th January
Over the last week the weather has remained excellent. Temperatures have been about 22C with clear blue skies. In the week and a half I have been here I have hardly seen a cloud which is unusual even for Lanzarote.
I had a setback in my cold recovery a week ago. I rode into the hills too early. I was off the bike again for several days. Following that I kept to flat rides along the coastal cyclepath to Arrecife. The path goes past the end of the runway where I stopped on several days for some plane spotting. This is quite spectacular as they roar just overhead to land.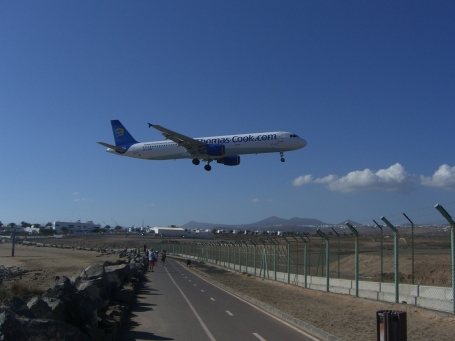 On one ride on a side street I spotted an unusual road sign. A lot more understandable than some of the obscure signs Arthur gave us at the Highway Code Quiz Club Night. Still would the dogs understand and obey!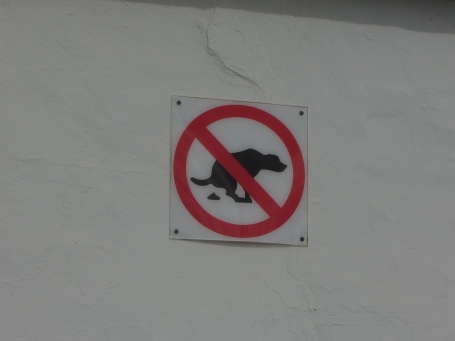 Yesterday I was not feeling up to the distance still so I took the bus to Playa Blanca taking my Tripod and SLR camera for some more HDR photos (3 pictures at different exposures combined) I explored the Marina area and then a path along the coast and views of a bay I had not seen before.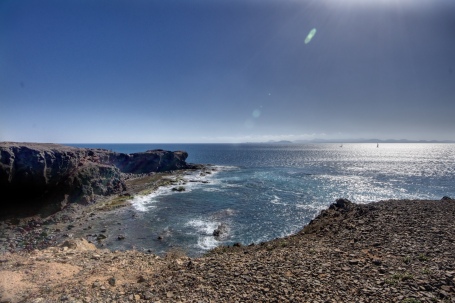 Today I felt up to a 25 mile ride into the hills visiting the Geria area and its vineyards. Then on to the village of Yaiza and its Catholic Church. HDR pictures are very good for dimly lit Church interiors. This picture was 5 different exposures combined in special software and then more adjustments in Photoshop.
HDR is very good for enhancing shiny surfaces. Some of the pictures on the web are of shiny sports cars. That would not do I decided to give the Mercian the "treatment"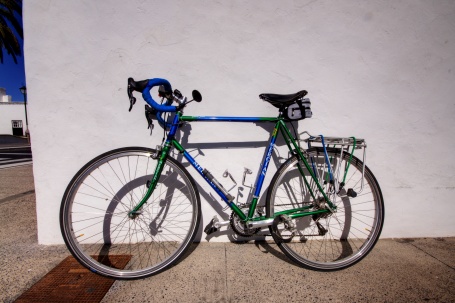 Edwin
Posted by RideLeader at 20:37 GMT