Thursday 2 December and Friday 3rd December. Snowed in Pagham
On Wednesday night the conditions affecting the North arrived in Sussex with 7 inches of snow blanketing the south coast. Before it was all disturbed I went out and took some pictures of the snowbound cars outside.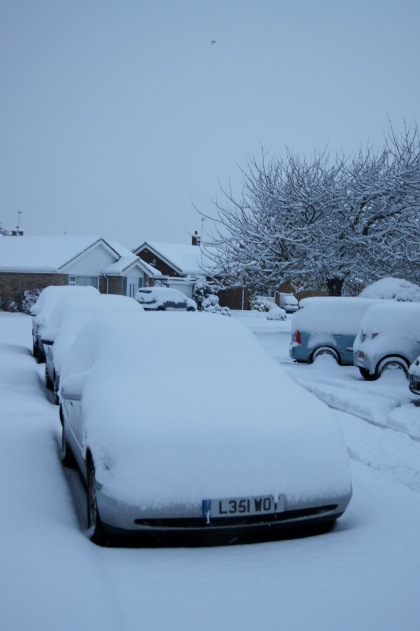 Later I had the bright idea of seeing what it was like on the bike by riding the half mile to the local shop. I got halfway with one foot down but then gave up and walked. Even at the main road into Pagham it was just compacted snow with enough traffic to make it treacherous but not enough to clear it.
Later on a few more pictures were taken of local roads.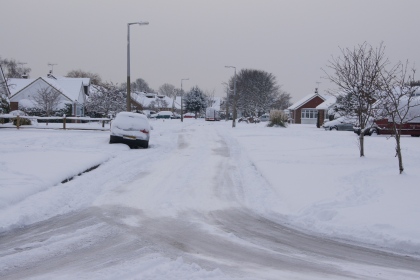 Friday 3rd December was very different with clear blue skies enhancing the snowbound landscape. I had thought of going further afield for snow pictures but a very sharp frost overnight had turned compacted snow to ice. I found on the internet that all bus services to Pagham were cancelled. The buses were diverted away from our icy wastes via the A259. All trains from Bognor were cancelled.
Instead the local area provide some picture taking opportunities with some berries up a nearby private road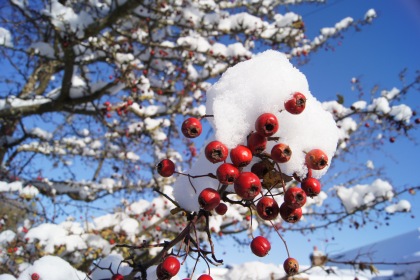 and some scenes on Summer lane which goes west into open country.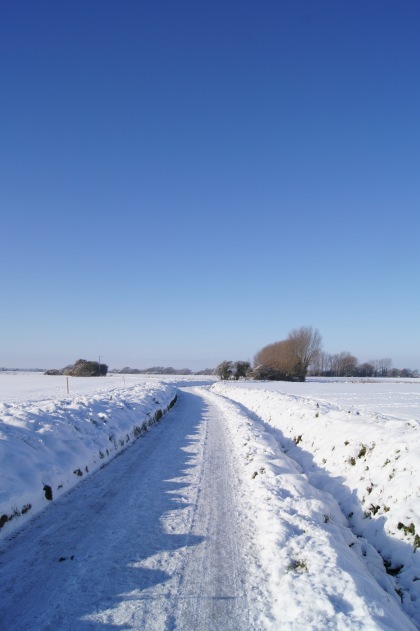 Edwin
Posted by RideLeader at 14:29 GMT