Sunday 13th June. Ride to Poynings
The weather today was fine and sunny though with temperatures reduced to about 18C by a stiff SSW wind.
The ride today was led by Colin and he was joined at Walberton Pond by Gill. They took a route via Wiston for elevenses and then over to Poynings Garden Centre for lunch.
I was still taking it easy after my hip flared up a few weeks ago so I got a train to Hove. From there it was up though town and on to the Devils Dyke Road and a long but gentle climb to the top of the Downs above the Devils Dyke. Then down to Poynings and a short way round to the Garden Centre. I arrived a few minutes after Colin and Gill. We were also joined by John Wickens who had made his own way direct from Worthing.
The return route was along the back of the Downs via Bramber and then Coombe lane to Shoreham with fine views along the lane.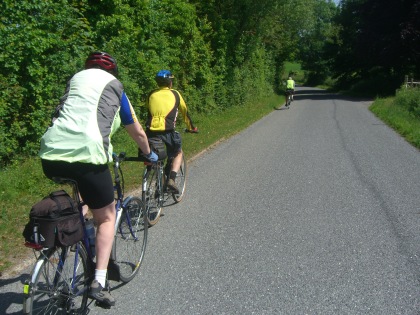 We passed round Shoreham Airfield where there was a special event and it was good to see a lot of families out on bikes. We then took the seafront cycle path trough Lancing and on to Worthing Pier where the others stopped for tea.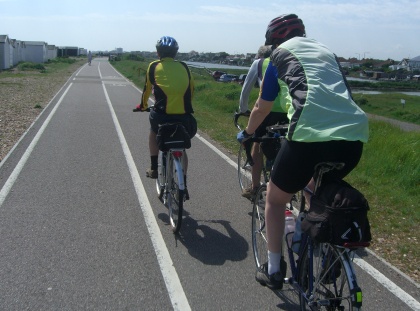 I went on to Worthing Station to use my day return ticket to go on to Barnham. I then took the Barnham cycle path across to Flansham and stopped for an ice cream break at the seafront at Felpham.
My mileage for the day was 38 so Colin and Gill must have done a lot more.
Edwin
Posted by RideLeader at 19:36 BST