Sunday 4th December Ride to Compton and Christmas Lunch at Runcton
The weather today was beautiful and sunny but very cold, just about managing 1C at our start time of 08.30 and climbing by the afternoon to 7C. There were no ice problems. Just 4 of us met at Chichester Cross, myself, Russell, Sam and Bob. There were 17 in all for the Christmas lunch later at Runcton. I was the leader.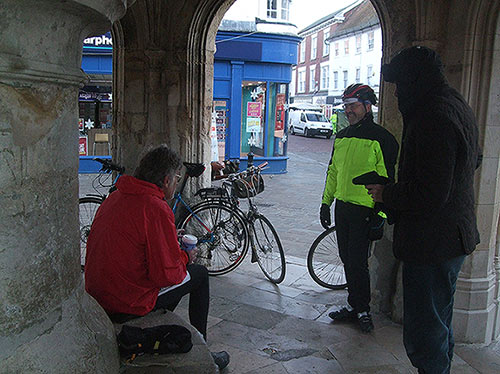 We headed out via the relatively quiet main road to Lavant turning off just before then and taking lanes to West Stoke where we stopped for a Sam warming up his frozen hands stop.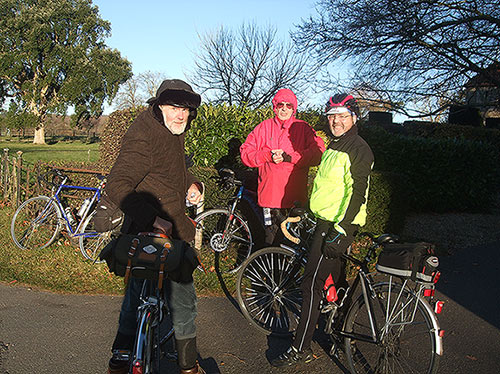 Then it was on via Funtington. Next I took a route straight to Compton on the valley road via West Marden. We stopped at Compton Village Tea Rooms for 11s, well 10s really as we arrived for 9.45 before the crowds of other cyclists piling in later. As we were getting ready to leave Colin arrived and we chatted briefly before he headed on inland for a longer ride.
Then we headed back via West Marden, Racton and Woodmancote. At Runcton we settled in to a long (3 hours) 3 course Christmas lunch. Harvey, Mike, Arthur and Lynn came direct by bike with the rest coming by car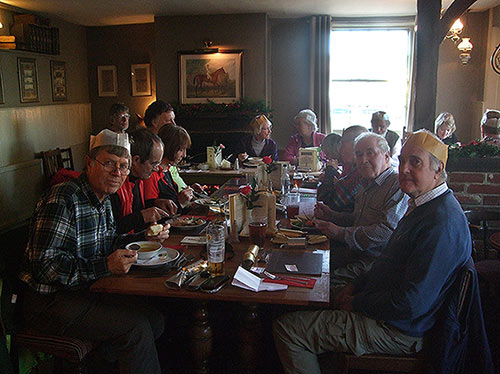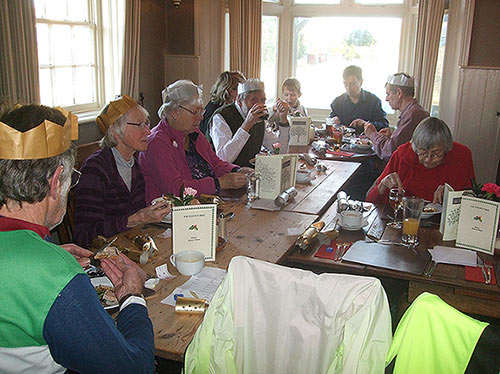 Mileage from Chichester was 28. My mileage from Pagham was 40.
My latest picture to be processed was taken a week ago at Canary Wharf while guiding a group of 18 from Bognor Regis Camera Club round various Photo locations. This one is at Blackwall Basin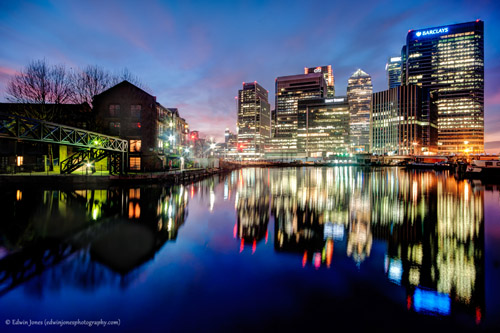 For a larger picture and more details see
https://www.flickr.com/photos/edwinjones/30561019483/in/dateposted-public/
Edwin
Posted by RideLeader at 17:36 GMT
Updated: Sunday, 4 December 2016 18:00 GMT