Sunday 17 July. Ride to Stansted House Garden Centre
First a few more HDR pictures of Loire Chateau. We had cycled down from Cheverney to Chenonceau in the morning and after checking in at a Hotel went down to the Chateau in the afternoon. We started at 3.00 and it was still very busy. Only by 5.00 had it become quiet enough to get some pictures in empty rooms.
The picture below is of The Gallery. This is the feature which makes Chenonceau so famous as it is an enclosed bridge going across the River Cher which is a tributary of the Loire.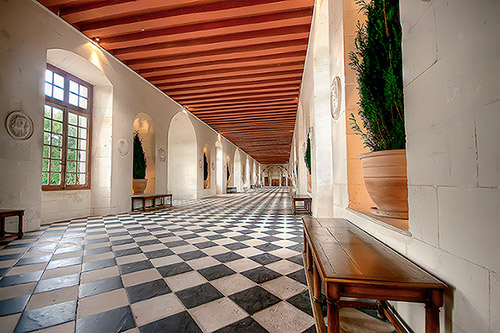 The picture below is of Diane de Poitiers' bedroom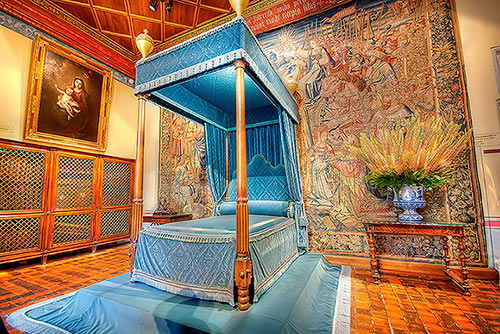 On Saturday evening there was the Club Barbecue and 20 of us enjoyed the excellent hospitality of Mary Turner. The day's rain managed to clear before the evening.
Today there were 2 rides. The long ride was our 100 mile ride to Odiham near Basingstoke North Hampshire. Those who went on that were Colin, Anne, Sam and Ray. On a day of strong winds and frequent showers I decided to give that a miss and go on the short ride.
Harvey was the Leader and I joined him at the Cross together with Keith Dodman. The weather was windy with regular showers passing through quickly. Mostly the showers were not very heavy and we stopped briefly to shelter when it did get heavier. As we left Chichester a brief sunny spell passed through.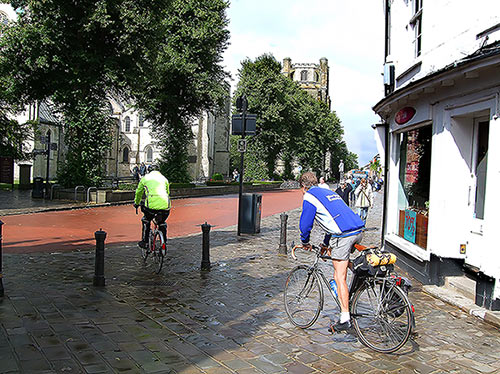 Harvey took us on Clay Lane and then via Woodmancote and then down to Southbourne, We continued via Prinsted to stop for elevenses at The Greenhouse Cafe, Emsworth.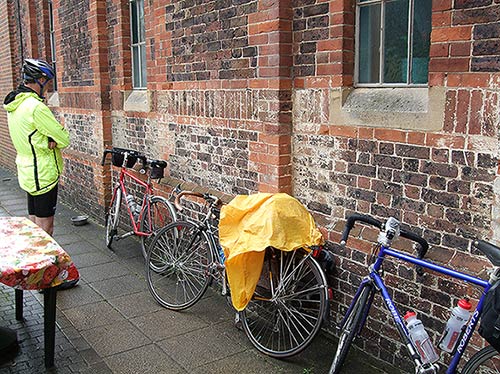 Then it was a short ride via Westbourne to Lunch at Stansted House Garden Centre. The new extension was finished so there was plenty of room for the usual crowds.
In the afternoon we rode the hill to Forestside and then down to the B-Road near West Marden joining the route of the Chichester Triathlon which had finished earlier in the day. We continued via Funtington. The picture below of an approaching storm was taken just before West Stoke. We caught the edge of this but nothing like the downpour which must have hit Tangmere. A road nearby was flooded with water pumping up from a drain.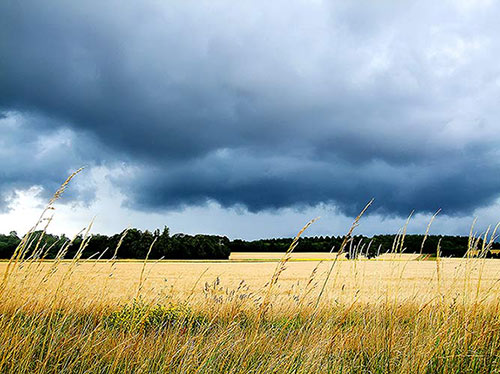 We stopped for tea at Tangmere Museum Cafe.
The mileage from and back to Chichester would have been about 28. My mileage for the day was 43.
Edwin
Posted by RideLeader at 18:45 BST
Updated: Sunday, 17 July 2011 22:21 BST