Sunday 27th April. Ride to Greyshott, Nr Hindhead
Today the weather started cloudy and grey with showers clearing by the afternoon.
Sam was the leader and we met at 08.30 for this planned 70 mile ride. Colin, Andrew and I joined at Chichester Cross. John Maxim met us there as well but he was off on his own ride.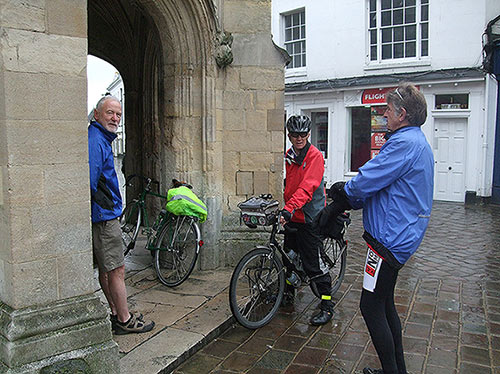 We headed out via Westhampnett and then the first hill of the day up the lane to Pillygreen and a fast descent to East Dean. Then it was along the lane through the valley to the A285 and on to a fast descent of Duncton hill. With no other traffic around Sam could be sure he had triggered the Slow Down sign at 45mph coming into the bends at the bottom and a 30mph limit. Then it was along the lane to Seaford College and even a brief glimpse of the sun.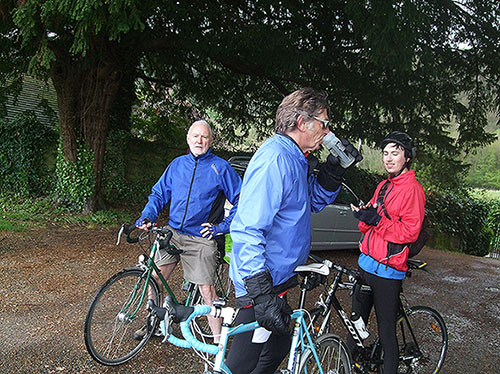 We continued through the college grounds along the bumpy lane to Graffham and on to the village shop to stop for elevenses (at 10.00) which coincided with a dry spell.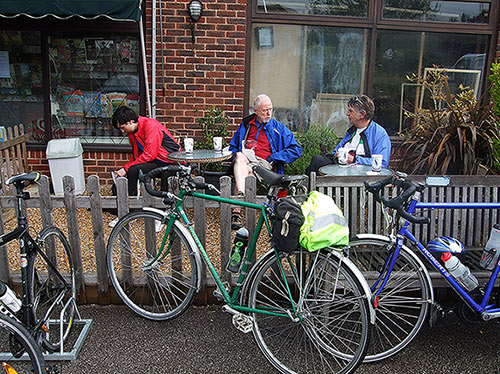 I decided on a shorter ride and also part of a wet avoidance strategy headed back from there. The rest of the group being less wimpy headed on to lunch.
On my way back I took a lane from Graffham to the Heyshott crossroads where the woods were full of bluebells. The following shot was taken on the lane using the macro function of my cheap compact camera.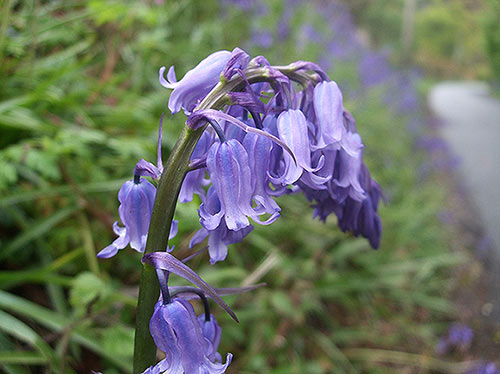 Shortly after this the heavens opened and I sheltered under a tree.
Then it was on via the lane to Heyshott and then Cocking. I stopped at West Dean Gardens for a second elevenses which soon after I arrived happily coincided with the last shower before home. I was back by 1.30
My mileage for the morning from Pagham was 46.
Edwin
Posted by RideLeader at 17:24 BST