Sunday 10 November. Ride to Pulborough
Today was the Ride to Pulborough Village Hall for the DA AGM of all the West Sussex Groups. The weather was cold but for a change it was clear blue skies.
I was the leader of our Ride starting 9.00 at Walberton Pond but I was the only one to turn up. We had a few more people out with Colin going direct to the AGM and Chris going direct to Lunch at the Rising Sun, Nutbourne.
I took the route on the lanes via Madehurst and stopped for a quick picture of this beautiful cottage next to the lane.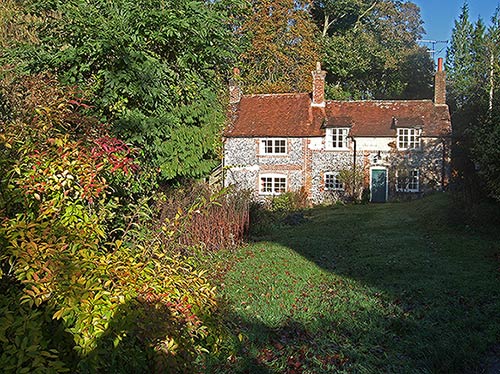 Then it was via Houghton and Amberley and on to Pulborough for the AGM at Pulborough Village Hall.
Officers were reelected unchanged. In a consultation about changing the Pedaller to colour this was approved in principle with the final decision left to the Committee after technical checks on quality. Our CTC Councilor Richard Bates reported on discussions at CTC about a possible change of name for the CTC though no final decision has been made yet.
Then it was on to lunch. Most of those there were Arun Adur and with the Pub pretty full we retired to the garden making a few location changes to follow the sun.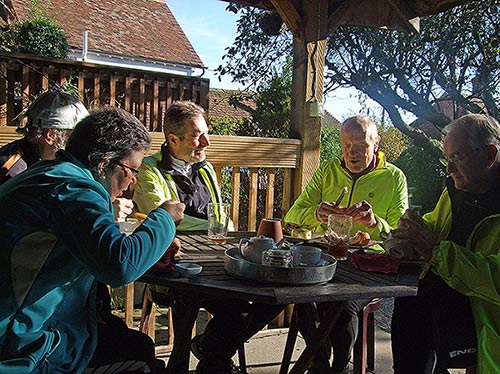 I returned on close to the same route out except for heading for my favourite route home along Bognor Prom which since July has been a cycle route for most of its length.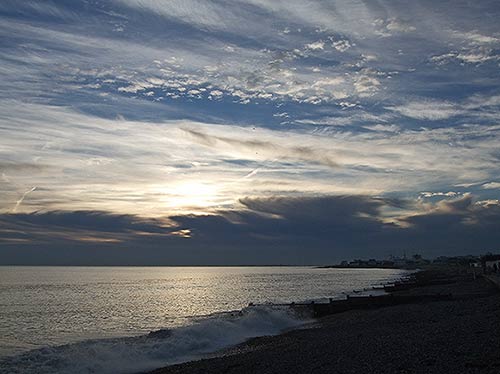 My mileage was 47 from and back to Pagham. From and back to Walberton was about 30 miles.
Next are some of the pictures processed in the last few weeks. The first one is a scan of a slide of John Maxim and Richard Klemperer near the peak of the 11200ft Pico Veleta in southern Spain in 1989. I scanned this image for the theory part of a Workshop I did last month for Bognor Regis Camera Club.
The next one was taken during the practical part of the Workshop at an Interclub cycling Hill Climb with various local racing Clubs on the lane climbing up from Charlton to Goodwood. This was a week ago on Sunday 3rd November.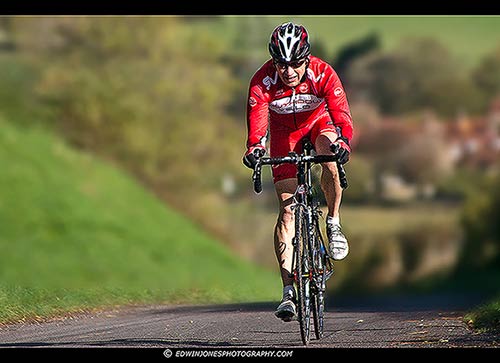 The last one was taken last week and shows the tidal outflow from the entrance to Pagham Harbour after a Spring High Tide and the water flowing over a groyne supported by rocks.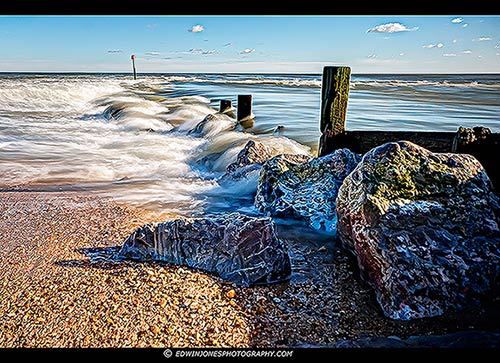 For more on these pictures see my Photo Blog at http://edwinjonesphotography.com/blog
Edwin
Posted by RideLeader at 20:18 GMT